Posted by GhostStop on Oct 17th 2022
When it comes to the paranormal, there are a lot of things that go bump in the night. And for those who love investigating all things spooky, finding the right ghost hunting equipment is essential.
With Halloween and the Holidays just around the corner, now is the time to find the perfect gift for the ghost hunter in your life. Whether they hope to solve the mystery of a local haunt, or to capture irrefutable evidence on camera, there is something out there for everyone.
In this article, the paranormal experts at GhostStop provide the ultimate gift guide for ghost hunters. Below, you'll find the best selections for a meaningful ghost hunt.
The Ghost Hunter's Gift Guide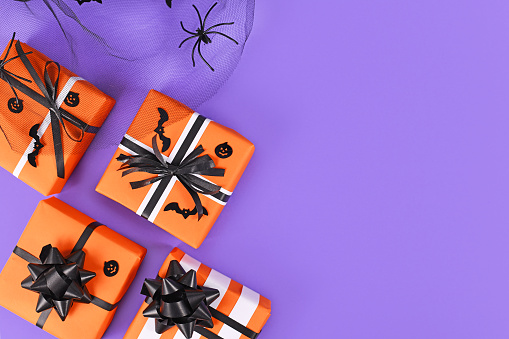 When shopping for a ghost hunter, it is important to consider the type of equipment they may need. Here are some things to keep in mind when purchasing ghost hunting gear as a gift:
Video recording devices are essential for any ghost hunter. Look for one that has full spectrum or infrared night vision capabilities to maximize their potential to capture visual evidence.
Communicators, such as spirit boxes, can make it easier to interact with potential spirits. Choose one that simplifies communication with clear, concise information.
Trigger devices are another way to promote engagement from potential entities. These provide valuable information for narrowing down their scope of investigation or line of questioning.
You should opt for a complete ghost hunting kit to ensure they have everything they need. These are particularly ideal for newcomers, and you can even find ghost hunting kits for every experience level!
Ok, so now that you have an idea of what types of equipment are vital to a paranormal investigation, how do you narrow down your options? Here are our top gift ideas for when you want to impress the ghost hunter in your life with something fun and functional.
The Gift Guide for Ghost Lovers
This gift guide for paranormal lovers includes everything you need for a delighted, surprised, and inspired ghost hunter this holiday season. Below, we reveal our picks for:
The Best Ghost Hunting Camera
The Best Ghost Communicator
The Best Paranormal Trigger Device
The Best Complete Paranormal Investigation Kit
Best Ghost Hunting Camera? The Phasm Cam
The Phasm Cam is a full-spectrum digital camera that was specifically designed for ghost hunting. It features 4K Ultra HD resolution, native infrared (IR) lighting for night vision, and Live View over Wi-Fi so that your paranormal investigator always has an eye on the scene.
Best of all, our Phasm Light attaches directly to it, providing them with even more lighting options!
Best Ghost Communicator? The Onvoy Ghost Box
The Onvoy Ghost Box displays words, phrases, numbers, yes/no responses, and even emotions! It also scans for fluctuations in the environment (such as temperature & electromagnetic frequencies), enabling your ghost hunter to track potential entities as they engage with them.
Best Paranormal Trigger Device? The BooBuddy Interactive Bear
The BooBuddy Interactive Bear encourages communication by resembling a common toy with which many people have had a history. This is believed to be triggering for spirits, but BooBuddy is no common toy: your investigator can ask electronic voice phenomena (EVP) questions and BooBuddy will respond!
Best Complete Paranormal Investigation Kit? The Pro Ghost Hunting Kit
The Pro Ghost Hunting Kit is particularly ideal for those looking to upgrade, and anyone who is new to ghost hunts, but knowledgeable about the paranormal. This kit has everything your ghost hunter needs to get up, out, and into the field, including:
They also receive our Metal Gear Case with Foam to safely transport and store their ghost hunting equipment!
Discover More Ghostly Gift Ideas at GhostStop
Ghost hunting is a popular hobby among people who love exploring and investigating all things paranormal. And while some people may think that it's all fun and games, doing it without the proper equipment can be unproductive, unrewarding, and potentially dangerous.
To ensure that the ghost hunter in your life has everything they need for their next paranormal investigation, reach out to our team today.