Posted by GhostStop on Dec 20th 2021
Ghost hunting can be a spooky, fun, and exciting experience for people of all ages. It can be a great bonding activity for friends and family, or an effective means for learning about the paranormal.
However, as with many things in both life and the afterlife, preparation is key. As you've likely heard, knowledge is certainly power, but collecting that information requires the right tools for the job.
Fortunately, whether you are just starting out or are looking for a more advanced kit, we've got you covered. Listed here, for your consideration, are the top 5 paranormal investigation kits for various experience levels and applications.
Top 5 Best Ghost Hunting Kits for Paranormal Investigations
When you're looking for the best ghost hunting kits, you have to evaluate the unique needs of your team, your operations, and your intentions. The experience level of your crew is one critical aspect to keep in mind, while another might be the common environments in which your investigations typically take place.
If you regularly find yourself in outdoor locations, for example, you may require a kit that can endure as much as you can. Be sure to think about your operations, talk with your teammates if you're not a solo hunter, and stock up on ghost hunting equipment that supports your mission.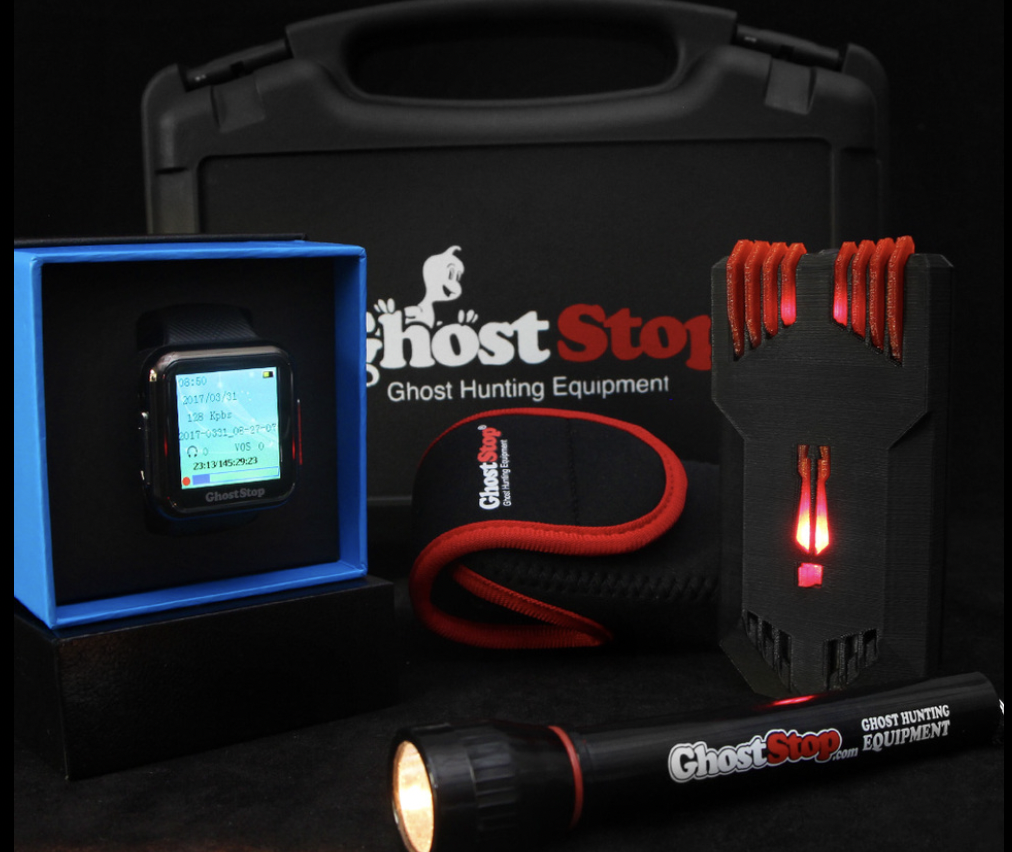 The beginner's ghost hunting kit is perfect for those just getting started out. It includes an EVP wrist recorder for capturing Electronic Voice Phenomena, EMF meters for monitoring Electromagnetic Frequencies, and a trusty flashlight for illuminating your path.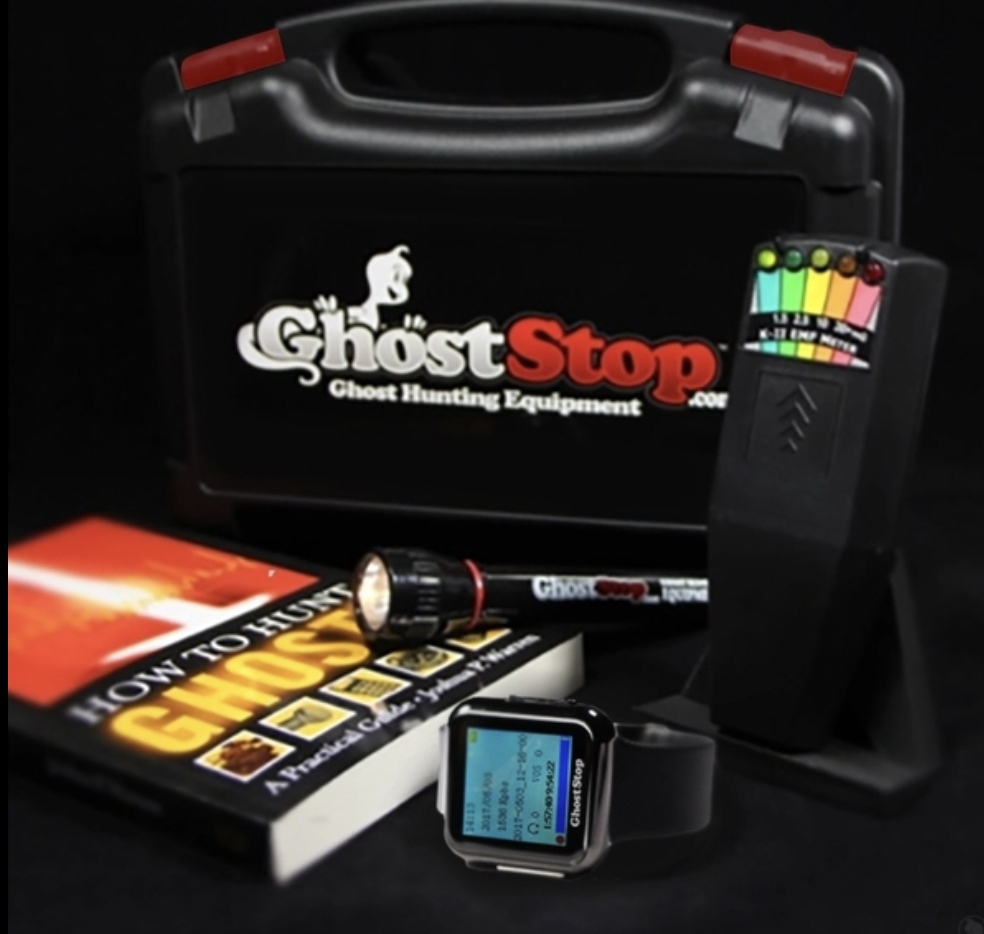 This ghost hunter kit for learners was developed for hobbyists who've decided they'd like to become more informed about paranormal investigations. Similar to the beginner's rig, it includes the EVP wrist recorder and flashlight.
However, unlike it's younger cousin, this kit also boasts a more advanced EMF meter and a protective case. Additionally, the included how-to guide is perfect for anyone interested in learning (or refreshing on) the basics of a ghost hunt.
Other than experience level, intended application is a vital variable to consider. Some ghost hunts call for gear that can survive the trip.
This tough paranormal investigation kit features everything we love about the Learner's gear, but with a couple extra goodies that are perfect for rough ghost hunt conditions. The EMF meter in this ghost hunting toolkit, for example, comes in a rugged rubber boot for maximum durability.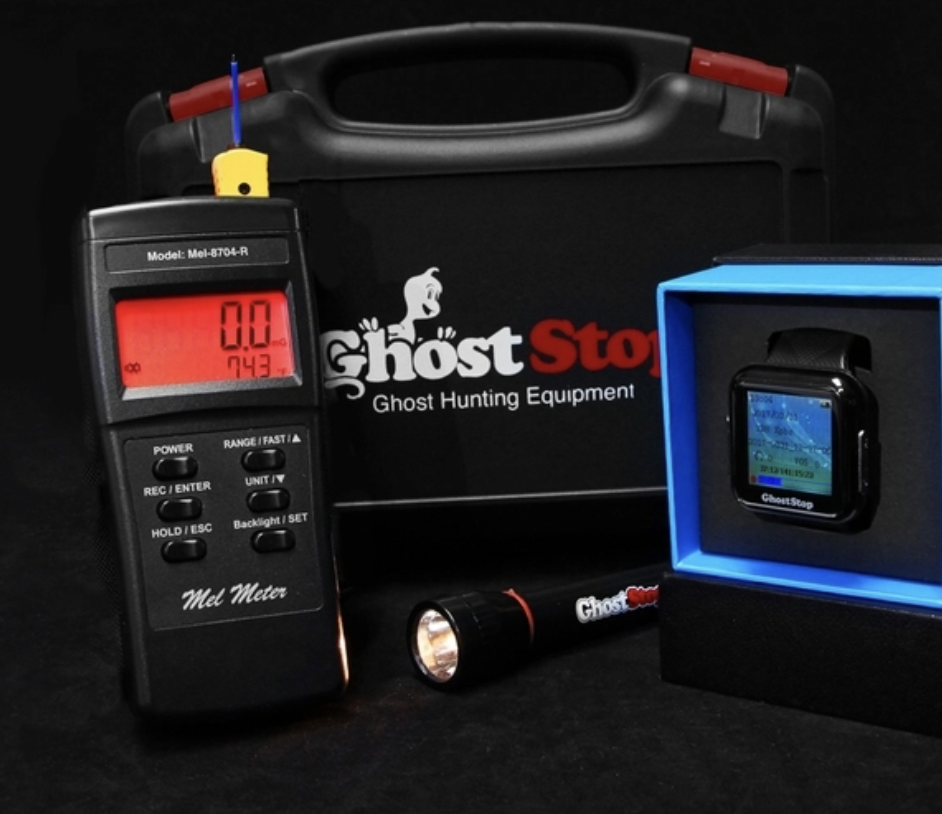 Building on the learning ghost hunter's kit, this intermediate equipment is designed for those who want to conduct more advanced, or more thorough, investigations. In addition to the EVP wrist recorder, hard case, and flashlight, it features a Mel Meter for monitoring both electromagnetic phenomena and changes in ambient temperature.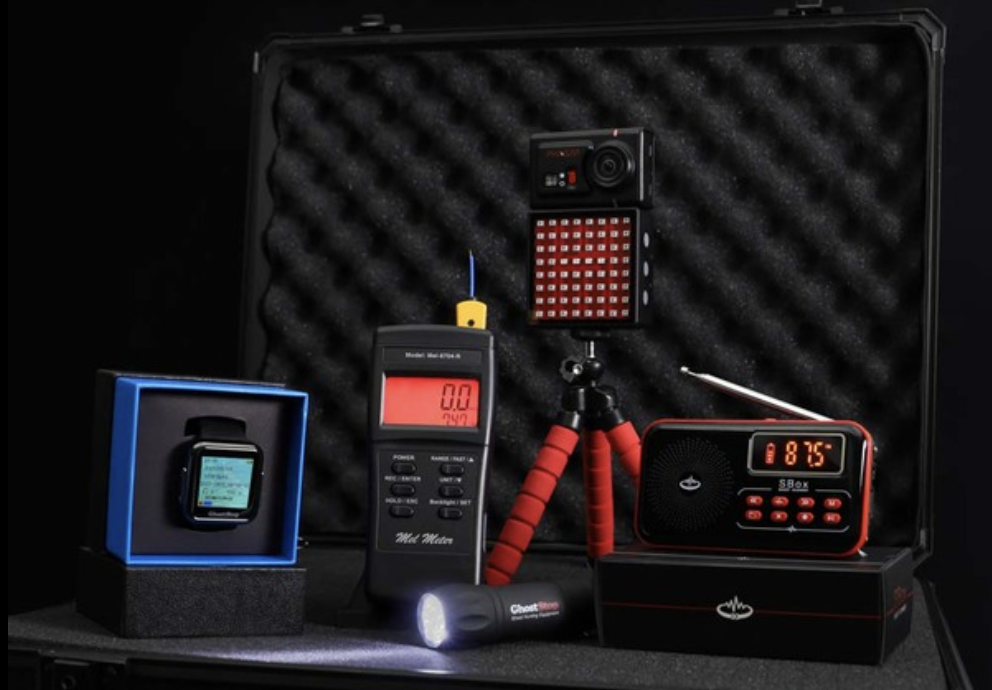 Professional paranormal investigators can be those who host their ghost hunts online and on social media, or even those who've simply decided that this is more of a passion than a hobby. This collection was developed with these pro ghost hunters in mind.
In addition to everything from the intermediate kit, this one also boasts gear for capturing 4K video evidence in the full spectrum of light. Professional ghost hunters are empowered to conduct thorough research and, potentially, to provide captivating documentation.
Capture the Top Ghost Investigation Kits at GhostStop
If you're looking to get into ghost hunting, GhostStop has the perfect kits for you. From beginner to pro, they have something for everyone.
With the different levels of equipment, you can choose what is best suited for your needs and abilities, ensuring that each investigation is a success. To find the best paranormal investigator's kit for you, reach out to our team today.