Night Vision Video Camera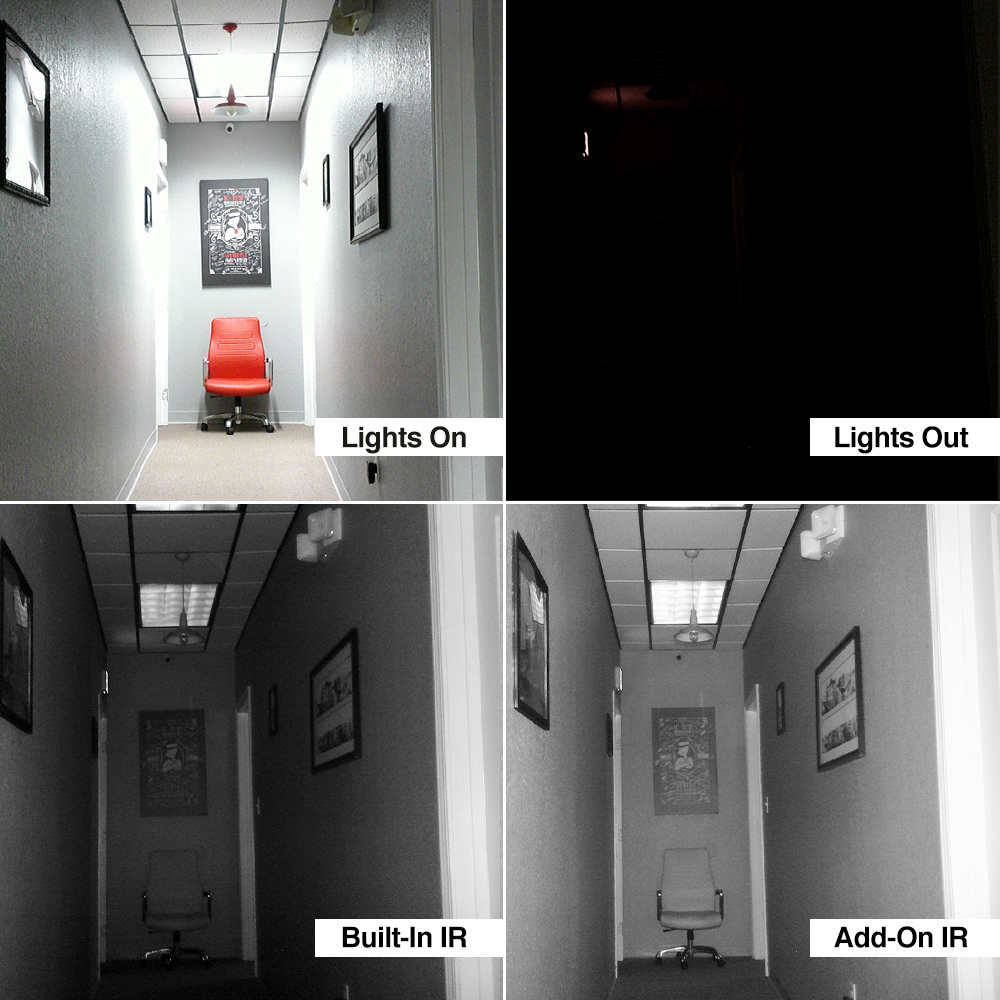 This IR night vision HD Camcorder is a budget-friendly way to investigate in the dark for great video documentation. This compact camcorder features 1080p High Definition video and still photos with some handy features you'll find helpful on investigations. With the ability to switch from normal light recording to night vision this camera can handle it, day or night. So you can use it during the day at family activities then switch into night vision mode when the sun goes down. Night vision video and photos are in black and white.
Features
Video and Photo

modes
Infrared night vision and normal light modes

Built-in IR light

+ hotshoe mount for additional lights
16x powerful zoom
Motion detection, face detection and slow motion
Color display folds away and swivels
Rechargeable battery records while charging for unlimited use
NOTE:
We highly recommend additional lighting
for this camcorder for a higher quality picture and greater distance. See the
ACCESSORIES
listed below for suggested lights we have tested to work well with this camcorder.
1080p full HD video output
Video Resolution: 1080p (1920x1080) and 720p (1280x720)
Photo Resolution: 36MP (6720x3780)
Image Sensor: 8MP CMOS
Digital Zoom: 16X
3.0" touch screen LCD
File formats: JPEG and AVI
Focal Distance: f = 7.36mm (fixed)
Aperture: f = 3.2
Tripod mountable
Microphone input
SD card slot takes up to 128GB cards (class 10 recommended)
Built-in infrared night vision (additional lights are recommended)
Motion detection
Slow motion playback
Face detection
Remote control for various functions remotely
Hotshoe mount on the top of the camera allows for mounting additional lights and accessories
Rechargeable Battery Pack
Records while also charging battery for extended use
HDMI video output for use with a monitor or streaming/webcam
Directions
1. Insert the battery into the camera charge the battery using the included USB cable and turn on
2. Insert a SD card for recording video
3. Press the record button to start recording video
Includes
Video camera
Camera bag
Lens cover
USB charging cable
HDMI cable
Rechargeable battery
Remote control
Charging power wall adapter
Printed manual
1 Review
Works great during the daytime, however in rooms or hallways, you definitely want to buy the accessory infrared lights. If you are not using the add-on infrared lights, the screen can be fuzzy on the outside edges. The accessory lights are amazing, and possibly the best! The cam battery lasts about 4 and 1/2, to 5 hours. You definitely want to get the biggest memory card you can for this device. I am happy with the camera. It is easy to use, take video, and pictures with ease!   Only thing I don't like, the battery slides inside the cam. If you have a tripod with a removable  bracket,  and have to change the battery, you must take the bracket off every time.   One other thing with the add on IR lights, would it be possible in the future, to have an adapter power cord from the light, that could plug into the cam charging cord for unlimited power? Good product guys! Thank you! Very happy with purchase!