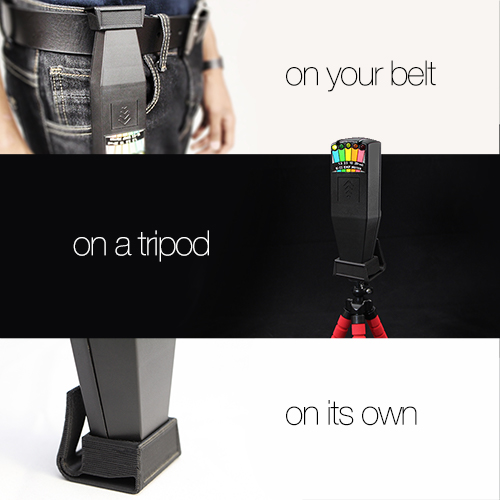 K2 Meter Stand Clip
It's a stand. It's a belt clip. It's a tripod mount.
It's all of that... for your K2 meter.
No more fumbling with your K2 meter to make it stand up so everyone can see the readout. Now you can stand it up easily, clip it onto your belt or pocket and even mount it right to a tripod.


Features
Stand to make the K2 meter stand on its own
Sturdy belt or pocket clip designed to flex to meet demand
Tripod mountable
Made with sturdy PLA plastic with rugged texture
Area on the front for labeling with your team logo or name
Designed and built right here at GhostStop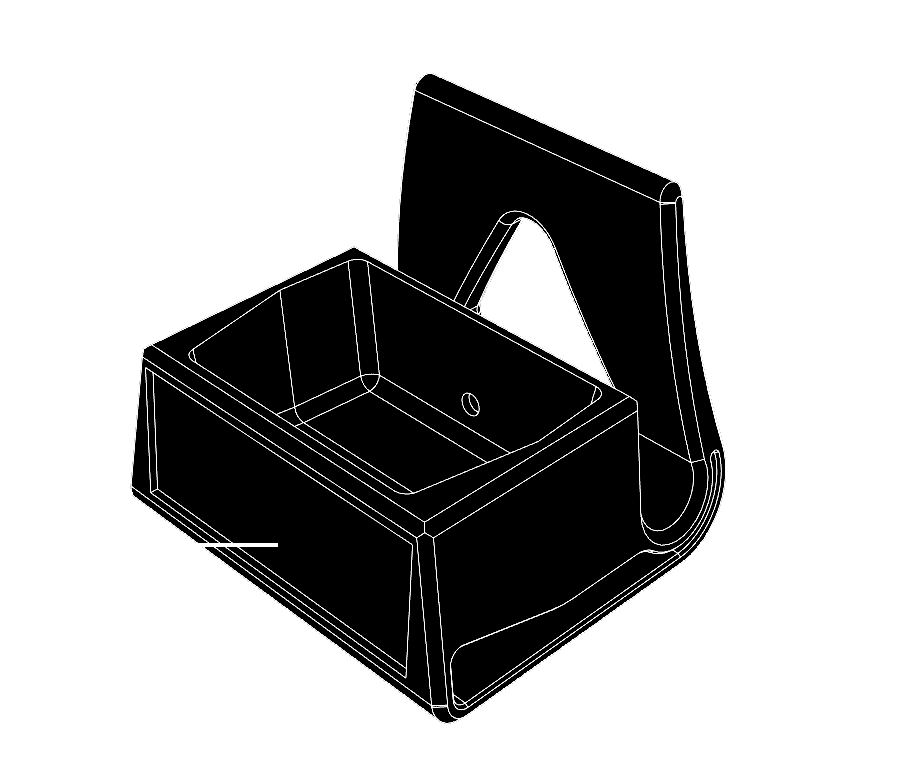 How to use it
It's easy. Just screw it right onto the bottom of your K2 meter for a secure base. A special, long screw is provided for added security. With the stand fastened to the K2 meter you can now stand it upright (something the K2 cannot do on its own). Turn it upside down and clip it to your belt, pocket or accessory holster for quick access when you need it. There is also a tripod threaded hole on the bottom of the unit for screwing into any standard tripod thread.


Make it your own
The front of the clip is recessed and framed so you can label it with your team logo or name. Make a cool sticker, stencil or get your graffiti skills on with a Sharpie.









100% MADE IN THE USA. This product is made right here at GhostStop.




Tripod thread is standard 1/4"-20
Made with strong PLA plastic
Made specifically to fit ONLY K2 meters
CARE:
Do not over tighten the tripod threads
Do not expose to extreme heat
Use a Phillips head screwdriver to unscrew the battery hatch screw from the back of the K2 meter
Place the K2 Stand Clip on the bottom of the K2 and replace the battery hatch screw through the hole and opening in the K2 Stand Clip.
5 Reviews
I really like the product. Must be good because my K2 and stand were swiped, so I ordered another.

OMG love these! Sometimes, most times we wish we had 3 hands lol. These come in so handy when your investigating!

A practical, functional, and versatile component for the K-II. A suggestion... utilize the K-II's original bottom screw in lieu of the screw provided with the stand/clip.

This is a great product for multiple reasons. I love having it connect to my belt to have first response to an area we are in, and it frees up the hands for other equipment when moving from location to location

Just received this on the 28 August 2017. It will be a very effect way to improve the K2. It is simple to install. The belt clip, will help to free a hand while keeping the K2 easy to reach. The ability for the K2 to stand up. Will improve viewing by more than one person during an investigation. The tripod mount gives the advantage with being easy to seen by cameras or investigators. The only bad side I can find. Is with the new screw being longer, may cause damage to the K2's screw holes over time. But still a great way to improve the K2. Will give more versatility to the K2. Highly recommended.