360° Puck Laser Grid GS1

MODULE
Have you ever had potential evidence happen on an investigation that was just out of camera view? It can be frustrating. Have you ever spent precious investigation time trying to get good camera and lighting angles so you can see the entire room? Here's your answer...

Imagine being able to map out everything you wanted to know about the physical aspects of a ghost or any anomaly all around you - in 360 degrees. Well now you can! This new 360 laser grid system can tell us speed, dimensions and even help us make a 3D model of the anomaly. Utilizing a line grid pattern this laser system gives us more information than ever before. While dots as used by other systems are helpful in determining visual disturbances, lines can help us measure much, much more! Just place the 360 laser grid in the center of an area. For best results, lock it together with a 360 Puck Camera System and record the entire space. Any anomaly with significant enough mass that passes in front of the laser will cause a visual disturbance in the pattern. With enough mass, the anomaly will reflect back a different pattern, bowing the lines along the surface of the anomaly. This reflected surface pattern will allow you to map out the anomaly in 3 dimensions - something never before done in the paranormal field. This unit includes an on/off toggle switch and a tripod mount for setting on any standard tripod.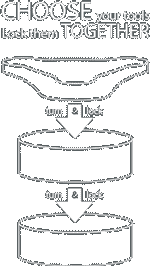 It's not just a laser.
This 360 Laser Grid Puck can be used on it's own or locked into other 360 Puck modules. Together these modules become a central investigation system to capture quality evidence without missing a thing. They attach together using a simple snap-and-turn lock. You can stack as many modules as you like. Each light has a metal tripod mount at the bottom so you can put the entire rig or just a single unit wherever you need it.

This GS1 Laser Grid was specifically made for ghost hunting and paranormal investigations to ensure full coverage of an area. We, at GhostStop, have been investigating for a long time and have built this system with our experience in mind. We wanted something easy to use and central to the investigation that has the ability to capture the entire area. The 360 Puck was born.
Connects with all 360 Puck Modules & Stacks for more power
> see all modules and packages
> watch VIDEO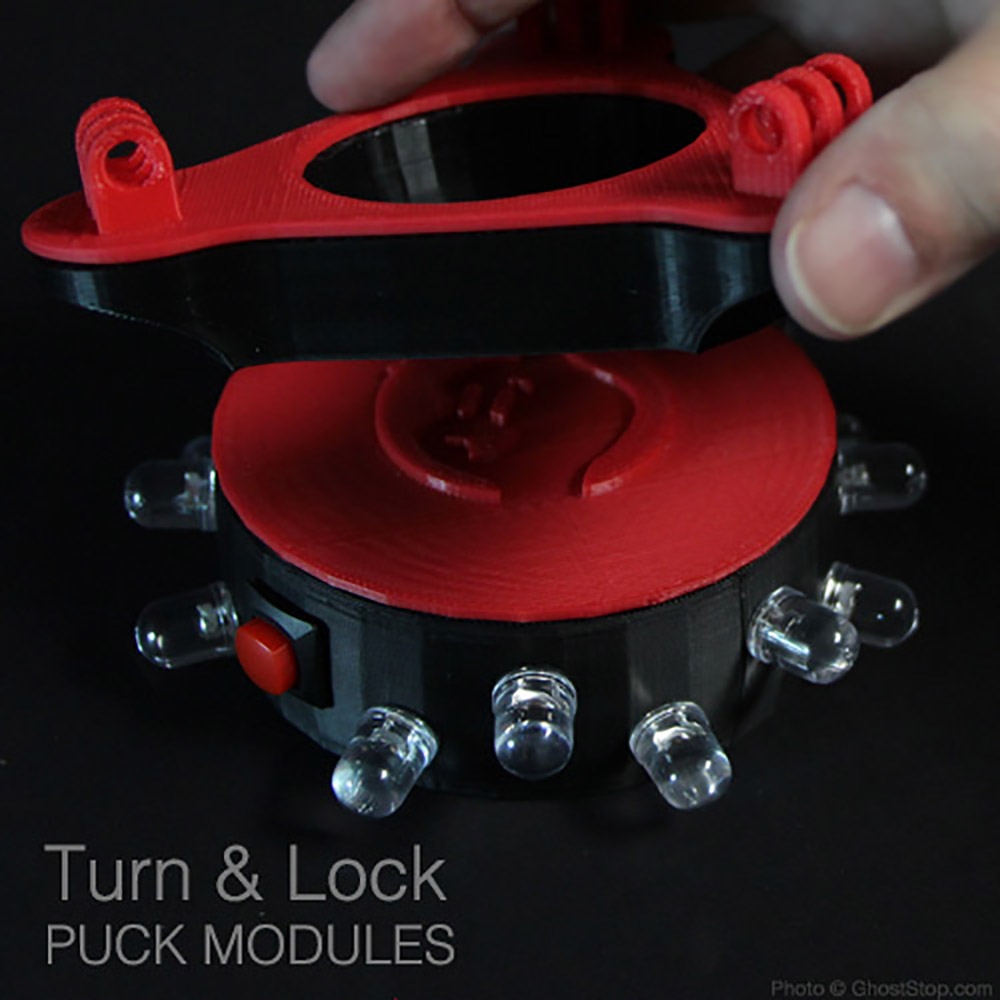 Features
360° laser grid for full room coverage using 3 laser projectors
Interlocking system for changing components
Plug-in power using AC or USB battery pack for portability
Sturdy, metal tripod mount
Made with super lightweight, strong and biodegradable PLA material
Designed and built right here at GhostStop

MADE IN THE USA from domestic and imported material.
This product is made right here at GhostStop.

*NOTE: Parts of this product are 3D printed right here at GhostStop. Each one is made with great care by hand. As such, each one may have unique elements in the texture that could appear to be small defects. These unique elements do not affect the function of the product. Though we do our best to keep them as uniform as possible, each one will be unique in some small way since they are each printed and hand-built for quality. Thanks for your understanding in that.
PATENTED System to Easily Detect Motion and Visual Disturbances Even In The Dark Helps Measure Dimensions, Shape, Speed and 3-Dimensional Mass of any Visual Anomaly Locking System for Locking Together with other 360 Puck Modules Tripod Mount On Bottom of Unit for Easy Directional Placement (tripod not included) Bright Red Laser Grid Lines Can Be Seen On Most Cameras (we especially recommend a Full Spectrum camcorder for the best quality) Toggle On/Off Switch For Extended Use Distance from the subject with a 1'/1' ratio. 12' distance from the subject results in 12' diameter, 4' distance results in 4' diameter. Plugs in to AC Power for Extended Use