360° Camera Rig Package
Full Package IR Light and Mount (no cameras)
Have you ever had potential evidence happen on an investigation that was just out of camera view? It can be frustrating. Have you ever spent precious investigation time trying to get good camera and lighting angles so you can see the entire room? Here's your answer...

This camera rig is designed to capture an entire area with the 360 Puck IR light in combination with our 360 camcorder mount and your own night vision or full spectrum cameras. No more need to setup various lights/cameras and figure out which angle works best. Just set this light in the center of the room and hit record.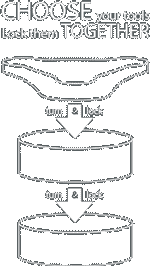 It's not just camera rig and light.
This 360 Puck Rig can be used on it's own or locked into other 360 Puck modules. Together these modules become a central investigation system to capture quality evidence without missing a thing. They attach together using a simple snap-and-turn lock. You can stack as many modules as you like. Each light has a metal tripod mount at the bottom so you can put the entire rig or just a single unit wherever you need it.

This infrared (IR) light was specifically made for ghost hunting and paranormal investigations to ensure full coverage of an area. We, at GhostStop, have been investigating for a long time and have built this system with our experience in mind. We wanted something easy to use and central to the investigation that has the ability to capture the entire area. The 360 Puck was born.

This Package includes:
360 Puck Camera Mount Module (cameras not included - see other packages for cams)
360 Puck Infrared Light Module
> see all modules and packages
> watch VIDEO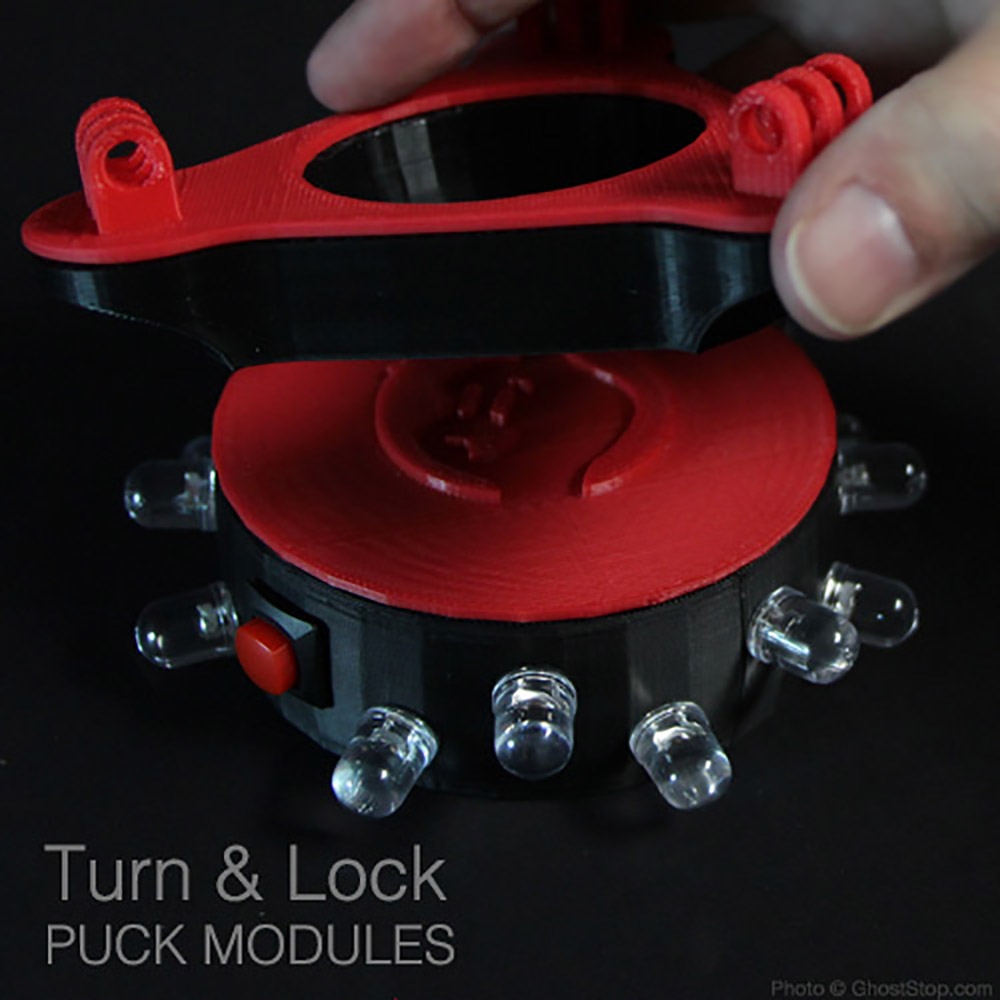 Features
360-degree night vision infrared light

3 tri-prong camera mounts in a 360-degree form factor

Can be converted for use with a standard tripod-mount camera using a GoPro-to-screw adapter. This is not included with this product but comes with our POV Cameras.
Made with super lightweight, strong and biodegradable PLA material
Designed and built right here at GhostStop

This product is made right here at GhostStop.


**Note** The LED lights on this unit are infrared only. Since there is no visible light emitted from the unit you will not see them light up with the naked eye. You must have a full spectrum, night vision or infrared sensitive camera, camcorder or DVR cameras in order to take advantage of this light. Distance varies by camera and settings. The camcorders are not GoPro brand but do work with most accessories.



Designed and built right here at GhostStop Made with lightweight, strong and biodegradable PLA material 360 Puck Cam Mount Size: 4.5" diameter x 1.3" h 360 Puck IR Light uses triple high power infrared LEDs 360 Puck IR Light Size: 4.5" diameter x 1.25" h 360 Puck IR Light uses 850nm infrared Choice of camera mounts: Includes tri-prong, GoPro-style mount which can be converted to a standard tripod mount using an adapter (not included). Our POV cams comes with this adapter. 1.4" female tripod mount on bottom of the IR Puck for mounting the entire system on a tripod Cameras not included. Field of view and coverage will vary by your camera, settings and size of area. To lessen or prevent gaps in coverage, use a camera with a wide angle.
Mount 1 POV/GoPro style cameras on each of the GoPro style mounts.
The included 360 IR light is powered using the included cable from either a USB battery pack or a wall plug.