Amplified Speaker for Live Listening
Perfect in combination with the SB7, ghost box or EVP recorder!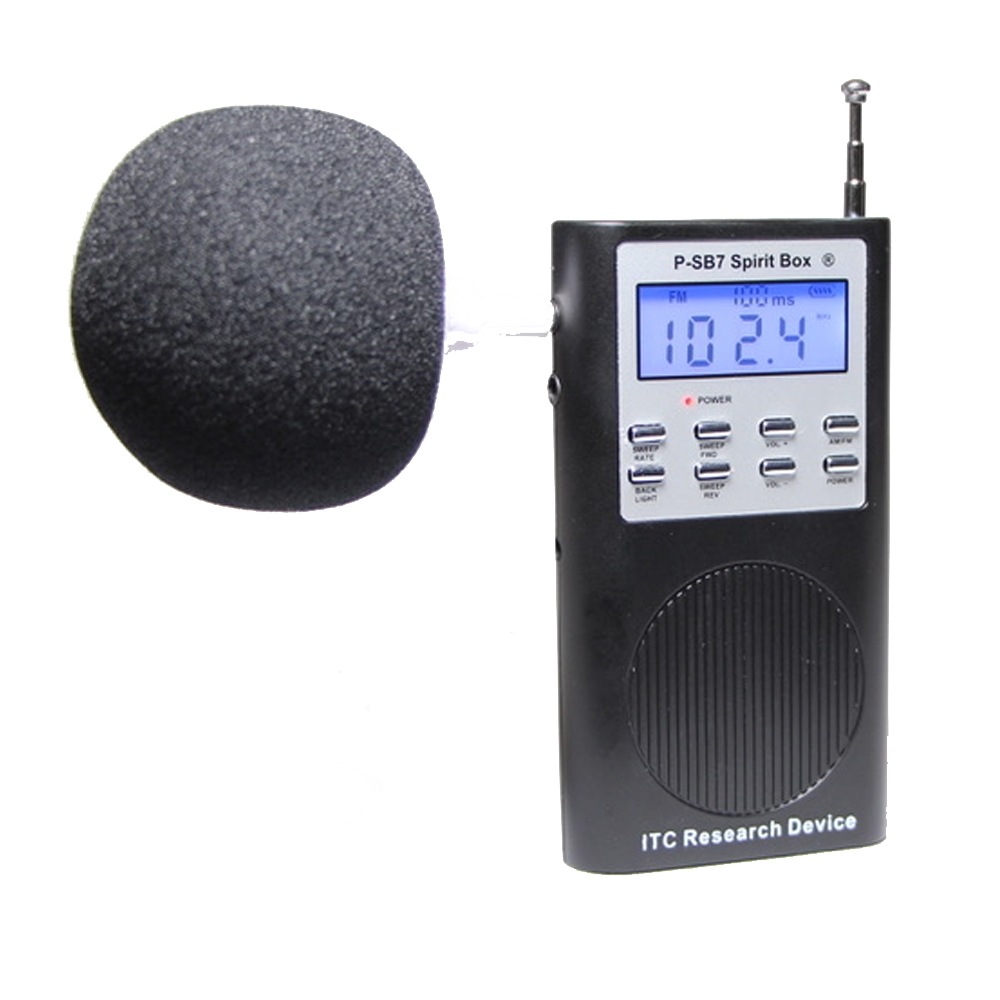 This handy stereo speaker is a great way to listen LIVE to a Spirit Box. It is also great for attaching to most any audio recorder with a headphone jack for live EVP listening. It plugs directly into any ghost box or audio recorder with a headphone jack. Listen to the Spirit Box or EVPs live with this small speaker system.
Rechargeable with included power charging cable.

This mini ball-shaped external speaker plugs right into a headphone port or any audio device with a 3.5 audio output. It's lightweight and small for great sound on the go. It is rechargeable with a USB cable provided. An on/off switch allows you to save power while not in use. It weighs only 2 oz and is 2.25 inches in diameter. There is an on/off power switch on the side - partially hidden under the black protective foam. The ball padding can be removed if you desire for a interchangeable look. Built-in rechargeable battery lasts up to 6 hours of continuous use. LED light color helps indicate charging status: Red light = charging | Blue light = working or charging full. - Work with mobile phone with 3.5mm audio plug, iPhone, MP3, MP4, PC, iPod and so on.Battery should be charged for at least 2 hours.

NOTE: A small selection of audio recorders may cause feedback with this device due to the close proximity. If that happens simply add an extension cord to the plug to keep it a few inches from the recorder.
4 Reviews
Nice item but no instructions on how to charge it.

Nice addition to the P-SB7T

Personally, I find the P-SB7T Spirit Box to be loud enough for my needs, but this external speaker comes in handy when the volume of vocals seems lower than static sound, so you can turn up the volume and decode them more easily. words of disembodied voices. My only aesthetic nitpick would be that I would have preferred it to be all black instead of white!

This external speaker works great with your sb7. Doesn't come in graining or nothing. Just don't forget to charge it.

It works great with SB7 Spirit Box. Its powered lights up and so much louder then the Box it self. A must have with the SB7.