Posted by GhostStop on Oct 25th 2023
We're excited to announce the newest addition to the GhostStop Crew.
Conner: Your Go-To for Customer Service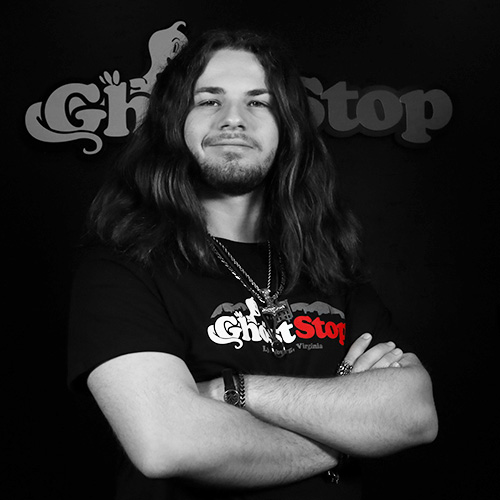 Conner is a Lynchburg local with a majestic mane of rock-star hair. He's a music and movie buff, with a geeky soft spot for 'classics' like Star Wars, Indiana Jones, Marvel, and Jurassic Park. Honestly, it makes me of feel old that he refers to those as classics. He also mentioned a penchant for blasting 'old' rock and I'm afraid to ask what 'old' rock is to him.
Conner's no slouch when it comes to gaming, rocking the gym and dominating titles like God of War, The Legend of Zelda, and Uncharted. Social and outdoorsy, he's always up for a chat and a challenging adventure, making Lynchburg his epic playground.
We're stoked to have him on board and he'll soon be your go-to for rockin' out Customer Service assistance.