Posted by GhostStop on Jan 5th 2022
Night Vision Camera for Ghost Hunting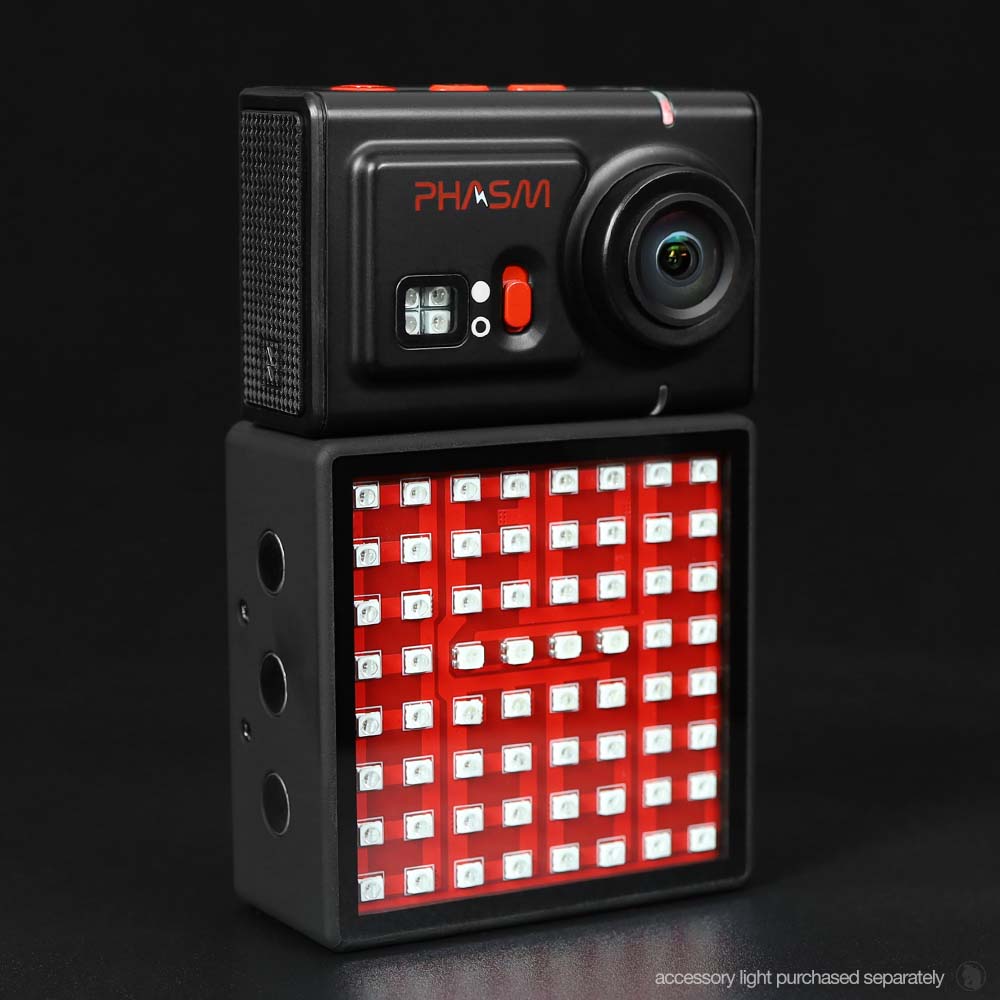 Introducing the most feature-packed camera for night vision. Imagine combining all your wants from over 20 years of paranormal investigating and packing that experience into one device. That's where the Phasm Cam and Phasm Light come in. The crew at GhostStop have taken all our wants and needs to create a cam like no other. Introducing Phasm Camera: the magnetic super power that does it all.
Powerful Video + Built-In Night Vision
This versatile beast of a video camera is designed specifically for paranormal investigations with brilliant full spectrum HD video and built-in night vision. With onboard infrared (IR) lights, this camera can see in the dark right out of the box with no additional accessory lights.
Magnetizes Directly to Phasm Light
For an added punch of light, Phasm Cam was built to snap directly onto its counterpart, Phasm Light. With the 2 devices together, you'll be able to achieve amazing, wide angle night vision at amazing distances with unbeable quality. This is something never before done in any other camera. You no longer need to fumble around with brackets and oddball adapters and accessories. Just magnetize the two Phasm components together and ZAP! Instant camera powerhouse.
First Camera Made for Ghost Hunting
Phasm Cam is the first camera (video or still) to be designed from the ground up specifically for paranormal investigations. Everything from the mounting system, lens, power and software have been designed by the crew at GhostStop for optimal use in low light with paranormal investigators in mind. It's unique magnetic mounting system was made to snap right to Phasm Light for easy setup without the need for additional accessories.
In short, we have put our decades of experience in the field to create the best low-light camcorder for ghost hunting with features we've always dreamed would be super helpful and productive.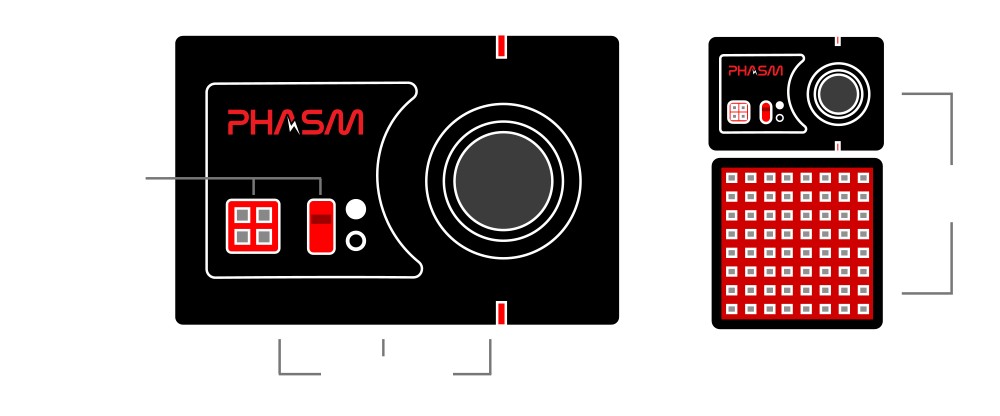 For more information about Phasm Cam and Phasm Light