Posted by GhostStop on Jul 18th 2023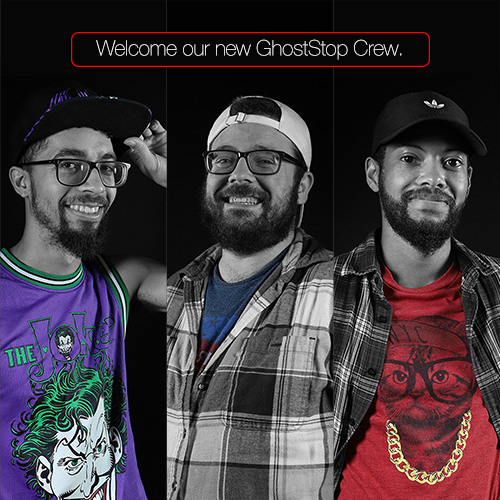 Please welcome 3 new additions to the GhostStop Crew, Devin, Boggs and Javaune. We have beefed up our tech crew with more muscle and brain than ever before. We're stoked to have these 3 brilliant gents joining us on deck. Hats off to 'em!
Javaune
Day one, Javaune, pulled out an impressive amount of tools from his car to tackle a project. We knew right away that he would fit in with our builder mindset and initiative to tackle the job with the right tool and, let's be fair, his wicked choice in shirt designs.
Sean 'Boggs'
We call him Boggs. It just sounds like he should be the star of an 80's detective tv show, right? But moreso, because he shares the same name as the owner, Shawn. Anyhow, Sean... err Boggs... comes to us with a significant tech background and passion for 3D printing and modeling.
Devin
A nomadic beach bum from California, Devin loves video games, spending time with family and proving his status as a Batman superfan. The concept of Batman tech drives his belief that ordinary men can do extrordinary things with outside-the-cave thinking. He comes to GhostStop with a strong passion to learn and strives to be the most excellent he can be.