Posted by GhostStop on Aug 31st 2021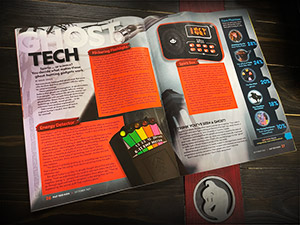 GhostStop owner, Shawn Porter, was interviewed for National Geographic a few years ago. Due to Covid, this issue was pushed back and then held a bit for release during Halloween season.
Shawn says, "I am ecstatic to have been asked and proud to be included in helping shape the brilliant minds that will make up the next generation of paranormal researchers."
The October issue is out on newsstands now.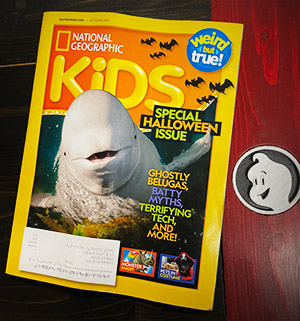 About the Issue
This special Halloween issue of National Geographic Kids, introduces us to two "ghosts of the sea." With the help of marine conservationists, these captive beluga wheles get a brand-new home in their new ocean sanctuary. Then bust a few bat myths to learn why they get a bad rap. Explore origin stories of mythical beasts and see how they became legends. Get a peek at cool technology in ghost hunting equipment and hear from the people that make these devices. Finally, find out which pop-culture ghost Nat Geo Kids readers most want to hang out with and what's best about Halloween.