FLIR Thermal Camera - TG267
The FLIR TG267 is most affordable thermal imaging camera on the market with the main features you need for investigations. Just point and shoot to 'see' thermal changes and use the trigger to save images for review later.
Features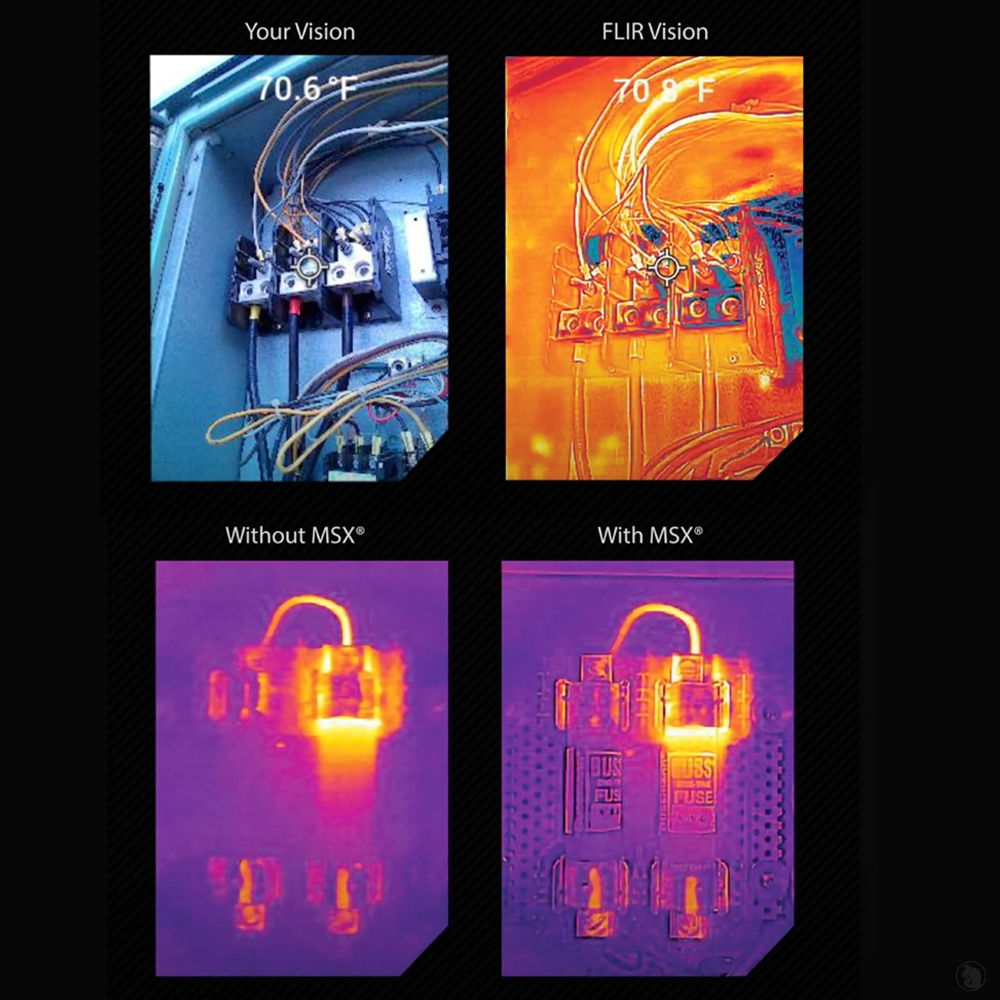 True thermal detection FLIR is known for
Tripod mountable
Easy to use, rugged and reliable
Trigger pull for taking and storing thermal images
Onboard flashlight and targeting laser
Saves 50,000 photos to internal memory
The FLIR TG267 takes you beyond the limitations of single-spot IR thermometers, allowing you to see the hot and cold spots quickly and accurately. FLIR MSX® (Multi-Spectral Dynamic Imaging) improves image clarity by embossing visual scene details on thermal images, providing added context to help you accurately target sources of temperature changes. Records images for analysis and documentation so you can show your clients. With a simple user interface, Bluetooth® connectivity, storage for up to 50,000 images, and rechargeable Li-ion battery, FLIR TG267 is ready to go out of the box.

We are an official distributor of FLIR products. Your product comes with support and is protected by manufacturer warranty.
*International shipping not available due to customs regulations
Image Resolution (H x W): 160 x 120 pixels
Display Resolution: 320 x 240 pixels
Memory: 4GB Internal Memory
Field of View (FOV): 57° × 44°
Minimum Focus Distance: 0.3 m (0.98 ft)
Detection Range: roughly 100' - 150' depending greatly on size of object and surrounding environment (estimate based on an object about the size of a person)
Accuracy: ± (1.0% + 3°C (7°F))
Screen Size: 2.4" in portrait
Color Palettes: Iron , Rainbow, White hot, Black hot, Arctic, Lava
Thermal Range: -25°C to 380°C (-13°F to 716°F)
Response Time: 150 Milliseconds
Lasers: Dual Diverging Lasers, Frames Temp Measurement Area
Saved Image Format: JPEG w/ spot temp data
Storage Capacity (with 4GB card): 50,000 images
Digital Camera Resolution: 2 MP (1600 × 1200 pixels)
Onboard Flashlight and Laser
Unit Size: 8.3 × 2.5 × 3.2 in
Battery: Rechargeable via Micro USB Lithium-ion Battery: 3.7V, 2600mAh
Battery life: 5 hours continuous use
Includes
Flir Thermal Camera
USB Cable for Charging and Firmware Updates