Posted by GhostStop on Sep 19th 2023
GhostStop Joins the Fight Against Hunger
Join Us in Making a Difference
At GhostStop, we've always been passionate about helping those in need, just like our loyal customers who share the same values. Today, we are thrilled to announce a way we can help through Lynchburg Daily Bread, a local charity dedicated to feeding hungry individuals in our community. Together, we aim to make a positive impact on the lives of those facing food insecurity in Lynchburg, Virginia.
How you can help in ONE click at checkout.
Add $1 donation at checkout
We will match every $1 checkout donation
All donation and our matching funds are sent directly to Lynchburg Daily Bread
We will match every checkout donation!
Lynchburg Daily Bread: Nourishing Our Community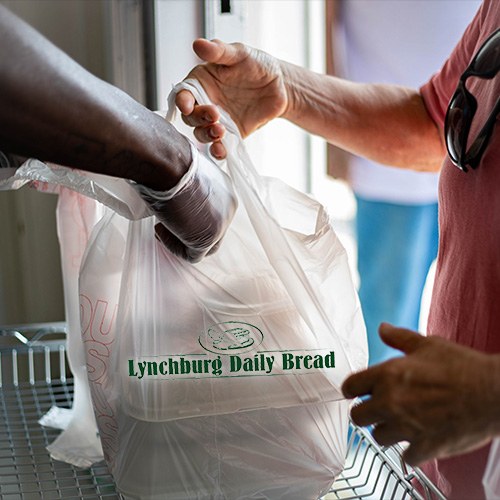 Lynchburg Daily Bread has been a beacon of hope and sustenance for our neighbors in need for many years. Their mission is simple yet profound: to provide a hot meal to anyone who is hungry, no questions asked. They believe that no one should go to bed hungry, and their tireless efforts have made a significant difference in the lives of countless individuals and families. To learn more about Lynchburg Daily Bread and the incredible work they do, please visit their website at LynchburgDailyBread.com. Here, you can gain a deeper understanding of their mission, values, and the vital role they play in our community.
GhostStop Joins the Fight Against Hunger
As a business deeply rooted in our local community, we believe in using our platform for good. That's why we've decided to help the initiative of Lynchburg Daily Bread in their mission to combat hunger. We are excited to introduce a new initiative that allows our customers to contribute to this important cause directly. Starting today, when you make a purchase on GhostStop, you will have the option to donate to Lynchburg Daily Bread during the checkout process. It's a simple yet impactful way to make a difference in the lives of those less fortunate in our community. Even a small donation can go a long way in providing nourishment and hope to those in need. Just $1 can go a long way.
How You Can Help (in one click)
Shop with GhostStop: Continue to enjoy the wide range of paranormal investigation equipment and products we offer. Your purchase alone supports our ability to contribute to Lynchburg Daily Bread.
Choose to Donate: With just ONE click of your mouse, when you check out on our website, you'll have the option to add a $1 donation to Lynchburg Daily Bread. Every dollar counts, and your generosity can make a meaningful impact.
Spread the Word: Share this exciting partnership with your friends and family. Encourage them to support both GhostStop and Lynchburg Daily Bread in our collective effort to fight hunger in our community.
You can also donate directly to Lynchburg Daily Bread via their web site if you graciously choose to give more than $1.
Together, We Can Make a Difference
At GhostStop, we are committed to serving not only our customers but also our community and empowering our customers to help us make a difference. We aim to create a brighter future for those in need.
Join us on this meaningful journey to combat hunger and bring hope to the lives of our neighbors. Together, we can make a lasting impact on our community and continue to demonstrate that kindness and generosity can truly change the world.
Thank you for your ongoing support, and let's make a positive difference together.