Posted by GhostStop on Nov 5th 2021
Here's something cool for ya.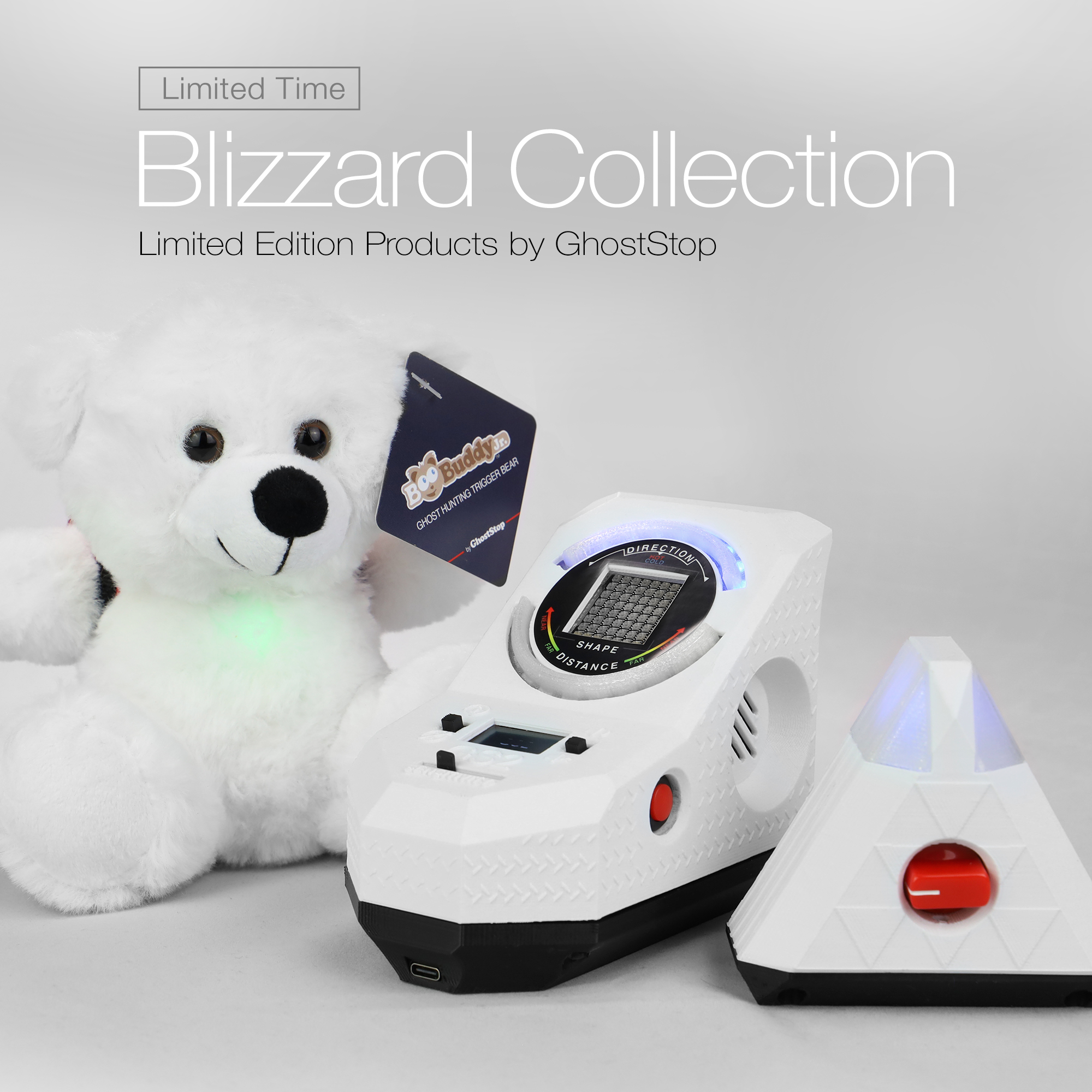 When prototyping products, we typically start with white molds. This helps us visualize the shape and textures easier during the design phase. We've always thought they look super cool this way.
So, we've decided to release some in a cool white limited release we're calling our 'Blizzard Collection'.
For a limited time we will be making our BooBuddy Junior, GS2 Laser Grid and Flux 2 with this Blizzard Edition look. All functions are the same as the standard devices.
We will only make these for a limited time. So, get yours while they are available.
For more info see our Blizzard Collection.