Ambient Thermometer with Spike Logger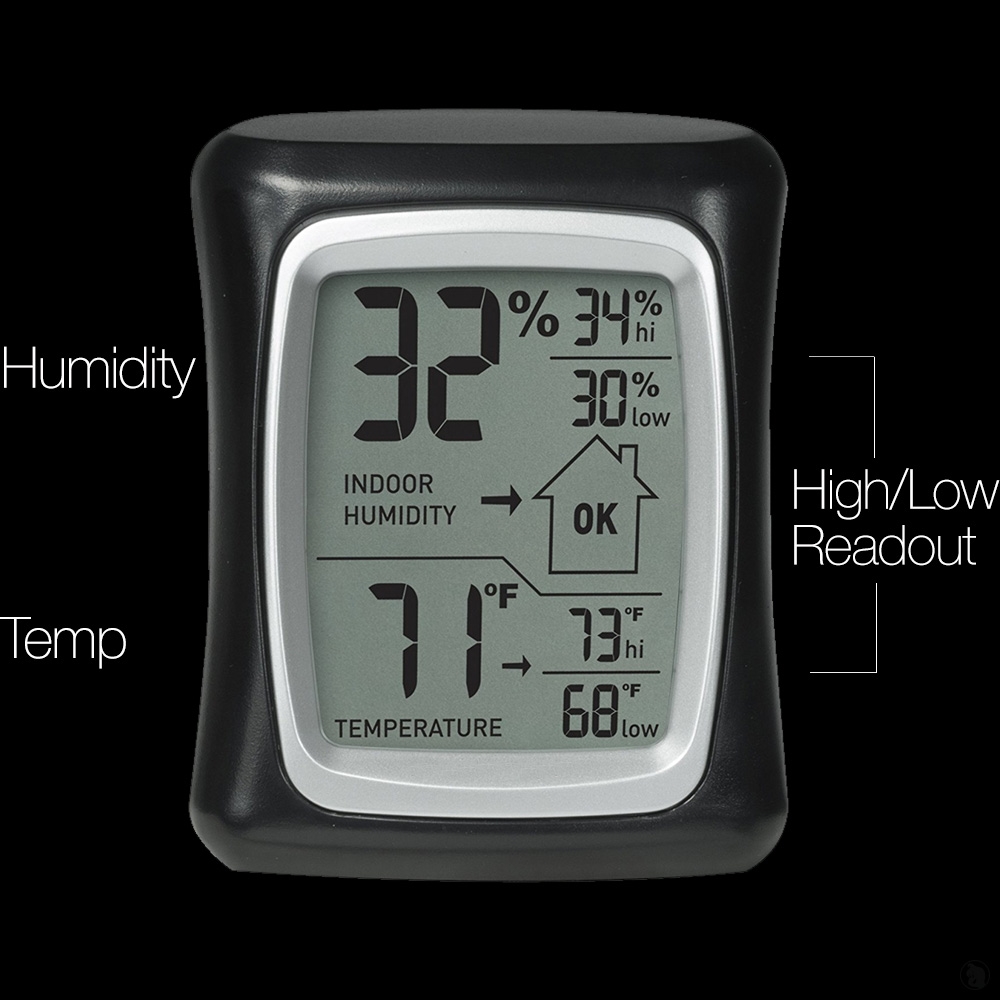 This easy-to-use ambient thermometer is used to measure a temperature and humidity in a snap. Ambient temperature is best for paranormal investigations when attempting to detect cold spots in an area.
Ambient temperature and humidity readings
Large, easy to read digital display
Records measurements to display high and low spikes
Displays in Celsius or Fahrenheit
Temperature spike detection.
The display shows the highest and lowest temperature and humidity readings recorded during the investigation or in past 24 hours. For best results, simply remove the battery after every investigation or whenever yo would like to reset the min/max level. This way you will get an accurate reading of the high/low spike since the device was last 'reset'. Otherwise, it will show the high/low spikes within the last 24 hours period.
Detects ambient temperature and humidity Large, easy-to-read digital display Automatic high/low reading display °F, °C Temperature Selection Button
Records temperature in either Celsius or Fahrenheit
Temperature range from 32-Degree Fahrenheit to 122-Degree Fahrenheit (0-Degree Celsius to 50-Degree Celsius)
Humidity range from 20-95-percent RH
Requires one AA battery (not included)
C/F switch is on the back to the upper left of the battery under the battery door
There is no on/off button. For storing just remove the battery after each investigation.
Size: 2.75" x 3.5" x 1.5"
1 Review
Not bad for the price. Wish there was an on/off switch instead of having to take the battery out every time to use it, but not a big deal. I'm just getting started abs this was a great accessory to my toolbox. It would be nice if the screen could light up at night so I didn't have to keep shining my flashlight on it. But for the price, it does what I need it to do.