GhostStop 'Misprint' Gear Case
Oops! Our printer messed up.

Save $$ for our same great case with our logo misprinted.

These cases are ones our vendor misprinted our logo on. The cases themselves are brand new and in perfect shape. It's just the GhostStop logo itself was printed incorrectly on some and we just don't feel they are 100% to our standard to sell them full price. So, if you're cool with a great case with our logo a bit askew or blurry, this is a great way to save money.

GhostStop keeps your gear safe! This tough case features a deep base to store your precious gear with greater storage capacity. The handle is rugged and set to provide better balance and a comfortable grip. It features two quick-clip lockable latches. It's made tough with strong, yet lightweight, ABS plastic molded with angled walls and support structures to keep your gear extra safe and secure.

Dimensions: ~11"w x 8"h x 5"d

NOTE: Every case may have a different misprint 'defect'. Some are just misaligned, some are blurry and others just look 'jagged'. When you order one, we'll pick one at random.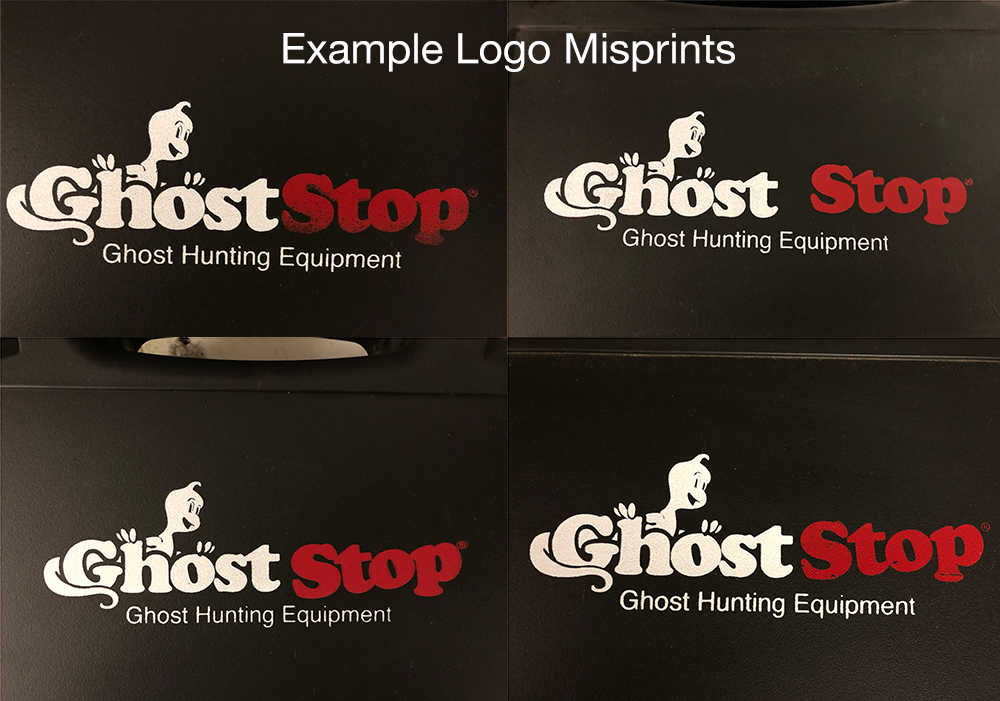 *Case only. Equipment shown in photo not included.
This is an open space case used for the transport of equipment and supplies. The two locking shoulder snaps keep the case closed during normal use and transport.
2 Reviews
I ordered 2 at this great price and what a deal. I had to look at pictures of "good" ones to see the "misprints" they were so insignificant. They are sturdy and securely latch. Take advantage of this great bargain and secure storage and transportation case. It would be nice if they came with foam inside for equipment but not a big deal to go to a hobby shop to get some.

This case is the perfect size for my ghost hunting equipment. Despite the small printing flaw, it is a very sturdy case and should hold up well.