Infrared Night Vision Light
Seen on Ghost Hunters and Ghost Hunters International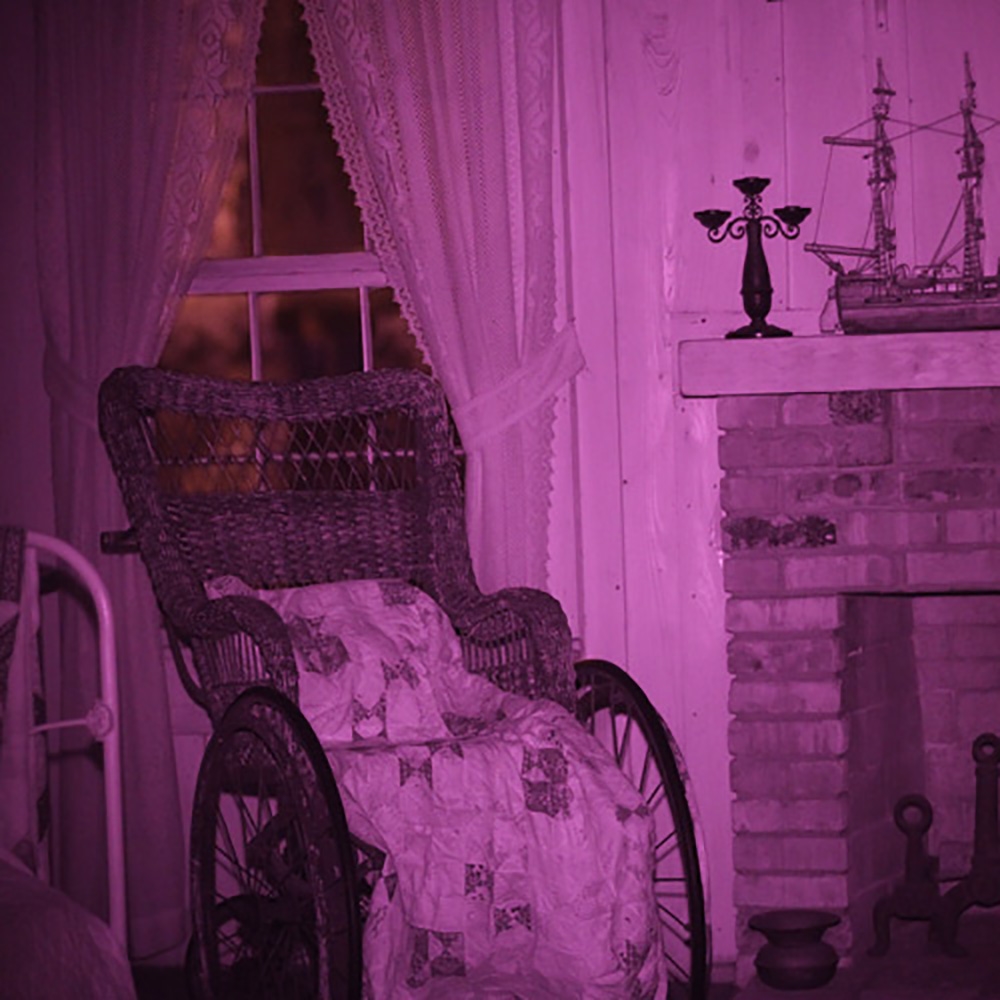 This powerful night vision, infrared (IR) illuminator (Creepy Hollow), is one of the most powerful out there! It attaches to any camcorder, camera or tripod or can be handheld with it's flexible mounting system. Though one of the most compact on the market, this light utilizes just 4 high power LED lights it packs a surprisingly powerful punch! Don't let the size fool you.

Small, long-lasting and surprisingly powerful!

In includes a dual purpose shoe mount with female tripod mount on the bottom for mounting. It uses one 9v battery with an exposed compartment for easy swaps in the dark. But, because it lasts for over 10 hours on one battery, swapping batteries mid-investigation may be a thing of the past.

This light utilizes the Creepy Hollow mounting system designed and manufactured right here at GhostStop. It was developed to allow for quickly and easily attaching camera accessories to either a hot shoe or tripod mount with a strong grip.






MADE IN THE USA from domestic and imported material.
This product is made right here at GhostStop.



We recommend the accessory bracket as seen to the right for easier portability and mounting of this light to your camcorder or camera.

**Note** The LED lights on this unit are infrared only. Since there is no visible light emitted from the unit you will not see them light up with the naked eye. You must have an infrared sensitive camera, camcorder or DVR cameras in order to take advantage of this light system. Distance varies by camera and settings.
Over 60 foot distance (depending on camera specs) Long lasting - over 10 hours on a single battery Hotshoe and Tripod mountable 4 triple high power infrared LEDs Exposed rear battery compartment for quick and easy battery swaps
850nm/30 degree viewing angle Requires 1x 9v battery (not included) Weight: 2oz (no battery) Size: h 3.25" x w 1.75" x d 2"
Directions
1. Plug a 9 volt battery into the back of the light using the lower clip to hold it in place
2. Turn the light on and shine in the same direction that the camera is facing.

NOTE: Do not use rechargeable or Lithium batteries with this device. These batteries have some built in voltage regulation which may cause flashlight effects dim light. This is not a malfunction of the light but a function of a draining battery trying to keep up with the light.


8 Reviews
The original and still the best

I got my first IR illuminator from Q in 2008 or 2009. Some were prototypes and we would test and then go back to the Creepy Hollow Q Forum and discuss - listening to the customer - what a concept!. As Paul's 4 and 6 LED illuminators were developed, I did some extensive testing in an auditorium. His illuminators blew away the Sony unit at half the price and made the Sima units look like weak flashlights. I was actually getting up to 80 feet in distance and a MUCH broader light pattern than the others. Comparing battery life between the Creepy Hollow and Sima. If you have ever used a Semi illuminator - you know that they only last about 45 minutes and then require a 2+ hour charge. Paul's units have an easy access 9V battery that go for 10+ hours easily. All of my Creepy Hollow units are still operational and are used regularly. I believe in these products so much that I carry his business cards in my equipment case for when people ask where I got them Doctor Jim

For having only 4 IR lights this thing is very powerful and works great. I`m looking forward to testing its longevity as far as it`s life on one battery. It says 8-12 hrs but if it lasts 6 I`ll be happy and feel it`s worth the cost.

I use a Bell+Howell 1080 DNV16HDZ Camcorder and these IR Lights are Awesome Works Great with my Camcorder.

Item was in great condition and works great!

This small IR light packs a huge punch. The quality of construction is second to none. I have several other illuminators, but this one is my favorite. I'm going to purchase another for my group.

Happy with the product...

I am quite pleased with the product. It certainly seems to work as promised.. More time will tell.

I just got mine recently and I am happy with it, it definitely doubles the amount of light I have in addition to the light that comes on my camcorder. It is lightweight, the beam of light is a bit narrower than some more expensive models but it works well.

I have a pair of these and they work great! I use both with a full spectrum camera and they are VERY bright! I even fine just one by itself is sufficiant. A great buy for great value.